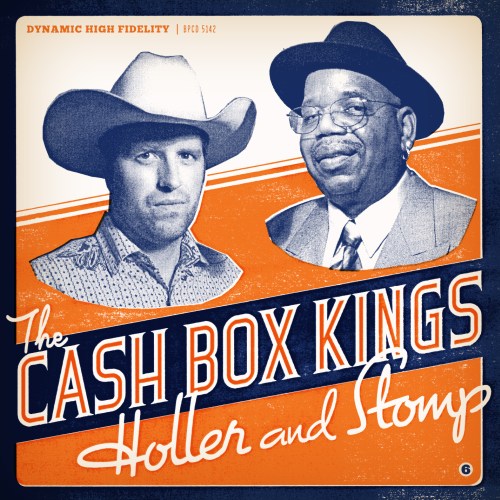 Donderdag 4 mei 2017
zaal open 21:00 / aanvang 21:30
Live uit Chicago de The Cash Box Kings.
Echte TRADITIONAL CHICAGO BLUES zoals het bedoeld is.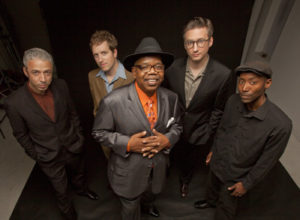 The Cash Box Kings are fronted by Joe Nosek, who writes and arranges songs, sings, and channels the spirits of Little Walter and Slim Harpo on harmonica, and singer and songwriter Oscar Wilson, a 6'3", 300 hundred pound Muddy Waters-type throwback to the heyday of the Chicago blues scene. The group is rounded out by Kenny "Beedy Eyes" Smith (drums), Joel Paterson (guitar, vocals), Brad Ber (upright bass) and augmented by a rotating cast of honorary Kings including Billy Flynn (guitar, mandolin, vocals, harmonica), Gerry Hundt (bass, rhythm guitar, vocals), Beau Sample (upright bass, vocals), and Mark Haines (drums)., and Little Frank (guitar) Barrelhouse Chuck (piano, vocals) also regularly performs with the group.
"The Cash Box Kings rule the roost! This band has taken old school Chicago blues and brought it jumping and hollering into the 21st century. I've seen a lot of bands play this style of music, but I gotta say these guys take that old school sound and go somewhere new with it" -Dan Aykroyd
"One of the best blues bands in the land. Any of these musicians could have played with the great bands of the golden blues era. Together they keep a sound alive that many thought was no more."- Living Blues Magazine
"The Cash Box Kings play with taste and feel and it was faith restoring to know there's guys out there that still know and appreciate real blues."-Blues legend Charlie Musslewhite
Entree € 10,=